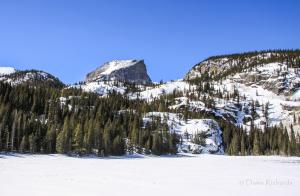 August 25, 2016 -- Happy 100th Birthday, National Park Service

Today is the centennial birthday of the United States National Park Service which "preserves unimpaired the natural and cultural resources and values of the National Park System for the enjoyment, education, and inspiration of this and future generations." However, Yellowstone National Park was actually established long before the National Park Service by Congress in 1872. Michigan's Mackinac Island became the second National Park in the nation only to be transferred back to the state 20 years later. Following this were Yosemite, Sequoia, Mount Rainier, Wind Cave, Mesa Verde, Glacier, etc. Today's generation and future generations can enjoy these natural wonders and beautiful landscapes thanks to the planning and stewardship of men like John Muir, President Theodore Roosevelt , and President Woodrow Wilson. And today thanks to the NPS employees and thousands of volunteers we can enjoy and preserve these natural resources.

I've spent the last 30 years visiting our National Parks, Monuments and Forests. My love of our National Parks started while attending a training seminar in Denver, Colorado. I drove to Rocky Mountain National Park every night after the seminar to explore. Being from Pennsylvania and surrounded by rolling green hills, I had never seen such beauty in the rugged, snow capped mountains. It captivated me, and I was hooked. I've been to more than half of the 58 National Parks in our country from Maine to California including 2 in Hawaii and 1 in Alaska. Everyone has a favorite or maybe two. If you haven't visited any of them yet, go out and find your favorite.

This photo is from Rocky Mountain National Park at Bear Lake (snow covered) with Hallett Peak in the background. It will always be my first and favorite!